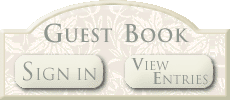 This page was last updated on: December 29, 2012
STEPHEN COLLINS FOSTER  WROTE THE LYRICS AND MUSIC FOR "BEAUTIFUL DREAMER" IN 1862.  THE SONG LAY DORMANT IN A PUBLISHER'S OFFICE FOR TWO YEARS.

IT WAS A SOLDIER'S MORPHINE-DULLED DESCRIPTION  OF HIS BATTLEFIELD

AMPUTATION AND FEVERISHED VISION OF

THE ANGEL OF MERCY WHO NURSED HIM.

STEPHEN C. FOSTER WAS THE FIRST AMERICAN COMPOSER TO SUPPORT HIMSELF SOLELY BY WRITING MUSIC.  HE WROTE MORE THAN 200 SONGS IN HIS SHORT LIFETIME.

SEVEN SONGS WERE OUTSTANDING, AND WERE RECOGNIZED WORLDWIDE.   THEY WERE ENDORSED BY THE HISTORIC NATIONAL

FOLK MUSIC ASSOCIATION.

SOME OF THE SONGS WERE:

WAY DOWN UPON THE SWANEE RIVER

MY OLD KENTUCKY HOME

JEANIE WITH THE LIGHT BROWN HAIR

OLD BLACK JOE

OH, SUSANNA

NELLIE WAS A LADY

BEAUTIFUL DREAMER

ROY ORBISON IS SINGING "BEAUTIFUL DREAMER."   ORBISON'S THREE OCTAVE VOICE  GAVE THE

SELF-TAUGHT GUITARIST, A LONG LIST OF #1 HITS.  

ROY ORBISON DIED AT THE AGE OF 52 ON DECEMBER 6, 1988, AT HENDERSON, TENNESSEE. 

HE HAD A HEART ATTACK WHILE VISITING

HIS MOTHER.

SEE  "MANSION ON THE HILL"

IN MUSIC BOOK #5;  AND

"YELLOW HAND" & "WHITE SANDS"

IN THE INDIAN SECTION.

STEPHEN C. FOSTER BECAME

A PAUPER.  AT THE AGE OF 40 YEARS-OLD, HE WAS PENNILESS AND LIVING ON THE BOWERY IN NEW YORK CITY.  

HE FELL, ON A COLD JANUARY NIGHT AND WAS TAKEN TO BELLEVUE HOSPITAL.  HE DIED FROM THE INJURIES ON JANUARY 13, 1864. 

SHORTLY AFTER HIS DEATH, "BEAUTIFUL DREAMER" WAS PUBLISHED.   HAD HE LIVED,

THE SONG WOULD HAVE CHANGED HIS FORTUNE. 

"BEAUTIFUL DREAMER"  BECAME HIS LEGACY AND WAS ONE OF THE MOST ENDURING SONGS THAT STEPHEN C. FOSTER COMPOSED.

DLS   NEW YEAR'S EVE 2002

Beautiful dreamer, wake unto me,

starlight and dewdrops are waiting for thee.

Sounds of the rude world, heard in the day,

lull'd by the moonlight have all passed away!

Beautiful dreamer, queen of my song,

list while I woo thee with soft melody.

Gone are the cares of life's busy throng,

Beautiful dreamer, awake unto me!

Beautiful dreamer, awake unto me!