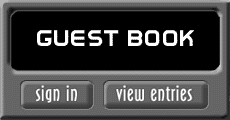 This page was last updated on: December 29, 2012
STORMS NEVER LAST,

                     DO THEY BABY?!

WAYLON JENNINGS HELD A JOB AS A DISC JOCKEY WHEN HE WAS

14 YEARS-OLD.  HE HAD FORMED A SMALL COUNTRY MUSIC BAND

THAT PLAYED FOR DANCES WHEN HE WAS 12 YEARS-OLD. 

SCHOOL WORK,  HIS JOB AT THE RADIO STATION,

AND BAND PRACTICE  KEPT YOUNG WAYLON

BUSY AND OUT OF TROUBLE. 

HE LOVED TO HEAR

JIMMY RODGERS AND HANK WILLIAMS, SR. SING.

MUSIC WAS IN HIS BLOOD.

HE WAS HIRED AS BUDDY HOLLY'S BASS PLAYER, A JOB HE REALLY ENJOYED.  HE LEARNED A LOT ABOUT THE MUSIC INDUSTRY FROM BUDDY HOLLY DURING THOSE TWO YEARS.

HOLLY HELPED WAYLON WORK HIS WAY INTO RECORDS.  HIS BIG

BREAK CAME DIRECTLY FROM CHET ATKINS.

ONE NIGHT AFTER A CONCERT, THE HOLLY CREW WAS PACKING UP THEIR TOUR BUS, AND THEIR LIGHT PLANE.  "THE BIG BOPPER"

DIDN'T FEEL WELL AND DIDN'T WANT TO RIDE THE BUS. 

WAYLON GAVE HIS SEAT ON THE PLANE TO "THE BIG BOPPER." 

THAT NIGHT, THE PLANE CRASHED, KILLING ALL SEVEN PASSENGERS;

INCLUDING BUDDY HOLLY- THE BIG BOPPER;  AND RITCHIE VALENS.

WAYLON MET AND LATER MARRIED JESSI COLTER

IN 1969.

"JESSI HAS BEEN MY ROCK.  I VALUE HER LOVE AND DEDICATION TO ME AND OUR MARRIAGE MORE THAN MY OWN LIFE," HE SAID.

  JESSI'S SIGNATURE SONG WAS "I'M NOT LISA." 

SHE WROTE THE MUSIC, LYRICS AND RECORDED IT.  SHE WON A GRAMMY THAT WAS PRESENTED TO HER

BY WAYLON.

WAYLON MADE 60 ALBUMS DURING HIS CAREER.  SIXTEEN SONGS WERE #1 HITS.   HE AND JESSI RECORDED "STORMS NEVER LAST" IN 1980.  JESSI CO-WROTE THE SONG, AND

THEY WON A GRAMMY FOR THE #1 HIT.   WAYLON SAID

THE SONG WAS BIOGRAPHICAL OF THEIR LIVES.

THEY HAD SEVEN CHILDREN.

WAYLON WAS A DIABETIC.  THE DISEASE WAS OUT OF CONTROL BY CHRISTMAS, 2001.  WAYLON LOST A FOOT A SHORT TIME LATER.  THE DAY BEFORE VALENTINE'S DAY, 2002, WAYLON JENNINGS DIED PEACEABLY IN HIS SLEEP.  HE WAS AT THEIR HOME IN CHANDLER, ARIZONA.  HE WAS 64 YEARS-OLD.

LITTLEFIELD, TEXAS  JUNE 15, 1937

CHANDLER, ARIZONA  FEBRUARY 13, 2002